Keynote SPEAKER
If you're looking for a dynamic, entertaining
speaker that'll leave your audience with pages
of notes, and a smile on their faces, I'm your man!
Chris is an entertaining, dynamic and knowledgable speaker that never fails to deliver. 
A combination of years of entrepreneurial experience, coupled together with a 'No BS' attitude to getting things done,
Chris is as energetic on stage, as he is empathetic towards business owners and entrepreneurs in general. Well aware of how
brutal it is to sit in an audience, listening to some 'expert' waffle on, as they prance around the stage, Chris makes sure to keep
things entertaining and interactive, by keeping all of his presentations up-to-date and regularly going down into the crowd
(wireless mic required!) and interacting with attendees directly.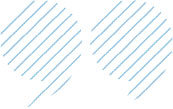 Chris owned the room at Content Marketing World. He delivered with exceptional ratings and got people talking. That's all you can ask of any presenter. His style is infectious!
Actionable Learning
with a slice of
HUMOR!
Almost all of Chris' sessions are based around the 'How To' mentality of getting things done in business and life.
By the time attendees are done digesting his presentations, they genuinely have something of value to take away, and more importantly, to take action on – holding themselves accountable to actually making the most out of the investment they made in attending.
Highly aware of the balance needed to keep people informed and entertained at the same time, Chris injects a light-hearted approach with his sessions and injects a little humor (he's British, after all!?) whenever possible.
CURRENT KEYNOTE
Speaking Topics
Virtual Freedom: How to Work with Virtual Staff to Buy More Time & Become Productive
Based on the principles from within the pages of his first bestselling book, this presentation is focused on helping audience members understand how to navigate building a virtual team, avoiding common errors and making the most of becoming more a more balanced and happy business owner!
The Business of YOU: How to Build, Market and Monetize a Future-Proof Business
In this, Chris' most requested keynote session, he delves deep into the strategies he's personally used to build an incredibly successful and profitable personal brand business. From content marketing, to relationship building and monetization strategies, it's all covered in this highly interactive presentation.
Want Chris at your
EVENT?
If you're interested in booking Chris for a future event (either in person, or virtually) you can get in touch with his team below, and they'll get back to you to discuss things in more detail.