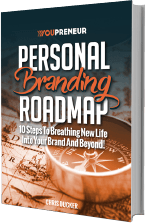 Personal Branding
ROADMAP EBOOK!
You're just 10 steps away from your
own powerful personal brand business!
You've put in the work and finally have a brand new book that is ready to be shared with the world. What's the next step? This is where any published author will tell you that it's time for the real work to begin. Writing a
VIEW POST
 We've covered how to write your first book in a previous post and after putting in all the work, you finally have it completed.
VIEW POST